Did you know the average age of cars continues to increase per year? It could be due to the improved quality of new cars or it could be the quality of preventive maintenance. Another reason could also be the new techniques on repairs, like in a transmission repair.
If you're dealing with the transmission, however, don't think that a repair can fix your problem. You may need a rebuilt transmission or even a replacement, depending on the severity of the issue.
Read on to learn when you need one or other depending on the issue and the cost.
1. When a Transmission Repair is Applicable
There are several repair services that might be able to solve your problem if it's only minor. Some parts of the transmission may have failed, and a quick repair may be able to solve them. Or you may only need to flush it, which replaces the old fluid with new fluid.
If the transmission is leaking, take your car to a car shop right away before it causes more damages. Note that repairs may not be enough if the damage is too grand. You'll need to have someone check your car right away to prevent further issues.
Basic transmission repairs only cost $200 and up, which makes it the first choice of owners who encounter transmission problems. After all, many people prefer to try the cheaper option first to see if it would fix the issue. If it does, then that's thousands of dollars saved, but you must when you need to rebuild the transmission instead.
2. How to Know When You Need a Transmission Rebuild
You may be able to solve leaks and other issues with repairs, which would cost you less. Still, there comes a point when problems keep popping up and repairs are not solving the bigger problem.
Grinding of gears is one of the best telltale signs that you need a complete rebuild and not only repair. If you hear your gears grinding, this means your transmission is struggling to shift. When the planetary gears have worn away, they're better replaced than repaired.
You can also tell if you need to rebuild the transmission by the transmission fluid. If you've noticed some particles in the fluid as you're draining it, for example, this likely means that some components are grinding each other. As a result, metal particles might enter the fluid.
If the fluid is black, it means it has burned and so it needs flushing. Once it gets to this point, however, a fluid flush or change may not suffice as the burning may have already caused further damage to the components of the transmission. In this case, you'll need to rebuild the transmission instead.
3. Which Would Cost Less?
The biggest factor affecting a car owner's decision to repair or rebuild is the cost. Rebuilding the transmission isn't cheap and can cost thousands of dollars. On the other hand, repairs can cost as low as $500.
At a glance, you'd notice that repairs would cost less, especially minor ones. However, as we've said earlier, repairs might pile up and so the costs would pile up as well. In such a scenario, it would cost less to rebuild the transmission.
Continuing to repair an issue as it pops up without solving the main problem will only damage your wallet further. Whereas, shelling out thousands of dollars in one go will solve all your problems. As long as you take care of it the proper way afterward, you may not have to turn it in for major repairs again.
Note also that the transmission repair cost depends on several factors. This includes the extent of damage, make and model of your car, age, and such.
Manual transmissions also cost less to repair than their automatic counterparts. The transmission shop of your choice will also add to the cost of the repair.
4. What is Transmission Replacement?
Car owners have another option: transmission replacement. When rebuilding, you take it apart and then replace only the parts that have gone bad. With a full replacement, however, you install a "new" one in your car.
For this reason, this can be the most expensive option, but sometimes, this is the only option. When the damage is too extensive or the cost of repairs would equal to the cost of a replacement, opt for a replacement instead.
This should still be the last option, though, as rebuilding can often solve the issue. It's better for the environment, too.
A rebuilt transmission can extend the life of the car by several years if you take care of it. It will also be able to provide the same safe performance as a "new" transmission.
If it's on the verge of failure, though, you have no choice but to replace it in whole. There will be too many individual parts to replace.
5. You Need a Good Mechanic to Determine the Best Solution
Instead of figuring out whether you need a repair or rebuild, though, get the opinion of a professional mechanic. Better yet, get a German-trained mechanic to recommend the best solution for your car.
You can be sure your car is getting the right treatment and that you are getting good replacement parts. Remember that the success rate of a repair, rebuild, or replacement depends on 2 things the most. These are the skill of the mechanic and the quality of the parts.
If you have a German car, you'd also want someone who's trained and knowledgeable on German parts. German cars will have different parts, so you want someone who specializes in the repair of such parts.
Transmission Repair or Rebuild?
A transmission repair handles different issues than a rebuild or a replacement. As such, you must contact a well-trained mechanic to recommend the best course of action. If you need help diagnosing the problem with your car, schedule an appointment with us today.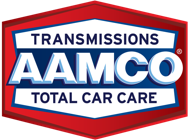 Locally owned and operated

OUR ADDRESS
23121 Orange Ave. Suite F & G, Lake Forest, CA 92630
View Map
hours
Monday - Friday | 08:00 AM - 05:00 PM
Saturday | 08:00 AM - 12:00 PM
Sunday | Closed
SCHEDULE APPOINTMENT
$100 OFF
Our Guaranteed Rebuilt Transmissions
When you need a new transmission, trust the experts! Get a quality, guaranteed rebuilt transmission from AAMCO and save $100 with this coupon